compleet & ongebonden sinds 1995
p
Geen film gevonden in het gekozen genre en dag.
De bioscoop programma's in Nederland lopen van donderdag tot en met woensdag. De programma's van de nieuwe speelweek worden uiterlijk dinsdag bekend gemaakt.
1
1
all
Maak je bioscoopbezoek in Groningen een avondje uit!
Huidige prijsvraag
Premiere in nieuwe bioscoop! ...doe mee!
BiosAgenda.nl op Facebook, Twitter en Google+
Julianne Moore in Groningen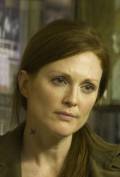 Deze week kunt u
Julianne Moore
zien in
Maps to the Stars
samen met
John Cusack
,
Mia Wasikowska
en
Robert Pattinson
, geregisseerd door
David Cronenberg
.