Pitch van Guardians of the Galaxy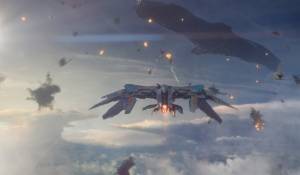 Guardians of the Galaxy filmstill
Guardians of the Galaxy
Nederlandse première:
14-8-2014
Verenigde Staten, 2014, 120 min,
In dit ruimteavontuur heeft de avonturier Quill een geheimzinnige bol gestolen. De kwaadaardige Ronan wil de bol stelen en zo komt het hele universum in gevaar. Quill gaat een alliantie aan met vier vreemde figuren om de bol te beschermen.
trailer en bijzonderheden over Guardians of the Galaxy
Deze film komt uit het Marvel universum waar ook Spider-man en Iron Man onderdeel van zijn. Het Marvel universum wordt nu uitgebreid naar de ruimte.
Aanloop van Guardians of the Galaxy
Hoofdrolspeler
Chris Pratt
kennen we met name van zijn komische werk. Zo speelde hij onder andere in Parks & Recreation.