p
Selecteer een film
Geen film gevonden in het gekozen genre en dag.
De bioscoopprogramma's in Nederland lopen van donderdag tot en met woensdag. De programma's van de nieuwe speelweek worden uiterlijk dinsdag bekend gemaakt.
1
1
all
Steden in de buurt van Gouda
The Conjuring: The Devil ... steviger ..
17-7 The Conjuring: The Devil Made Me Do It loopt verder weg bij de concurrentie en houdt de eerste plaats stevig in handen. Herrie in Huize Gerri beleeft nog steeds een zeer sterke week.
Samuel L. Jackson in The Hitman'..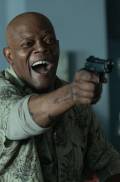 Deze week kunt u
Samuel L. Jackson
zien in
The Hitman's Wife's Bodyguard
samen met
Antonio Banderas
en
Salma Hayek
, geregisseerd door
Patrick Hughes
.