Short of the Week
SHORT 166: Junkyard
17-2-2014 Er zijn Shorts die wij al heel lang willen plaatsen maar die maar niet op internet verschijnen. Junkyard is er zo een: deze animatiefilm wist heel veel awards binnen te slepen op festivals.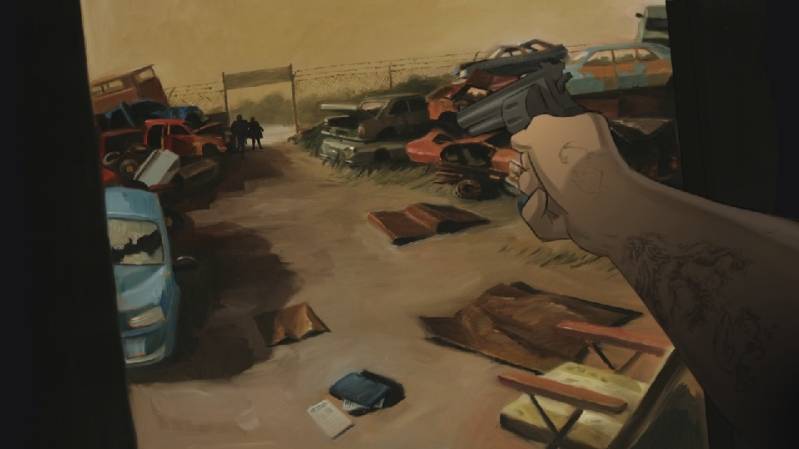 Junkyard
De film werd in 2012 geselecteerd als de Nederlandse inzending voor de Oscars in de categorie Best Animated Short Film. De film van de Nederlander Hisko Hulsing is nu eindelijk online te bekijken.

Voor de lol plaatsen we nu alle awards die de film heeft gewonnen:

Grand Prize - Ottawa International Animation Festival, Canada
Audience Award - Stuttgart Festival of Animated Films, Germany
Grand Prize – SICAF, South-Korea
Grand Prix Dutch Animation - Holland Animation Film Festival
Animation Jury's Grand Prix – Magnolia Award – Shanghai TV Festival, China
Blue Sky Studios Award for Best Animation - Woodstock Film Festival, USA
Best Animated Short - St. Louis International Film Festival, St. Louis, USA
FX Animation Award – Mecal International Short Film Festival Barcelona, Spain
VNAP Craftsmanship Award - Holland Animation Film Festival
Best Animation Award - International Short Film Festival Lille, France
Audience Award – Klik! Amsterdam Animation Festival, The Netherlands
Audience Award – Asheville Cinema Festival, USA
Best Dutch Motion Design Award 2012 - Playgrounds Festival, The Netherlands
Animpact Special Prize – Animpact Max 2012, South Korea
Best Animation Award – Fargo Film Festival, USA
Best International Short Film - UNCIPAR, Argentina
Best of The Fest – Northwest Animation Festival, Portland Oregon, USA
Grand Prix – Neum Animated Film Festival, Bosnia and Herzegovina
Best Short Film (15 – 60 minuts) - Anifest, Czech Republic
Best Short Film - Rabbitfest, Italy
Audience Award for Best Animated Short – Spokane International Film Festival, USA
Best Professional Film – Zwols Animatie Film Festival, Netherlands
Nominated for Best Animated Short - Raindance Film Festival
Nominated for a Golden Calf for Best Short - Nederlands Film Festival, Netherlands
Official Dutch Entry for the Oscar for Best Animated Short 2013
Blijf in contact!

en abonneer je op onze nieuwsbrief.