compleet & ongebonden sinds 1995
Paul Giamatti
Paul Giamatti: films, nieuws
Biografie van Paul Giamatti
Paul Giamatti
is in het theater begonnen met acteren. Nadat hij slaagde voor twee studies, Engels en Kunst, speelde hij in regionale theaterproduducties en tenslotte op Broadway.
In 1992 maakte Giamatti zijn filmdebuut in "Past Midnight". Bekende films waarin hij o.a. acteerde zijn
Saving Private Ryan
,
Sideways
(2004) en
Lady in the Water
(2006).
In
The Illusionist
(2007) heeft
Paul Giamatti
de rol van Chief Inspector Uhl.
Trivia over Paul Giamatti
Heeft een zoon genaamd Samuel.
Paul Giamatti In het nieuws
Twee awards voor Kate Winslet
12-1-2009 Het 66ste awardsgala was een emotionele aangelegenheid met de film Slumdog Millionaire en actrice Kate Winslet als grote winnaars en een postuum eerbetoon aan de overleden acteur Heath Ledger in de vorm van een ovationeel applaus.
acteur, stemacteur
Geboren 6-6-1967
BiosAgenda.nl op Facebook, Twitter en Google+
66 films in Amersfoort deze week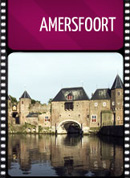 De laatste filmvertoning in
Amersfoort
is vanavond om 22:00 uur.
Voor de complete en actuele biosagenda in
JOUW STAD
zit je goed bij Biosagenda.nl